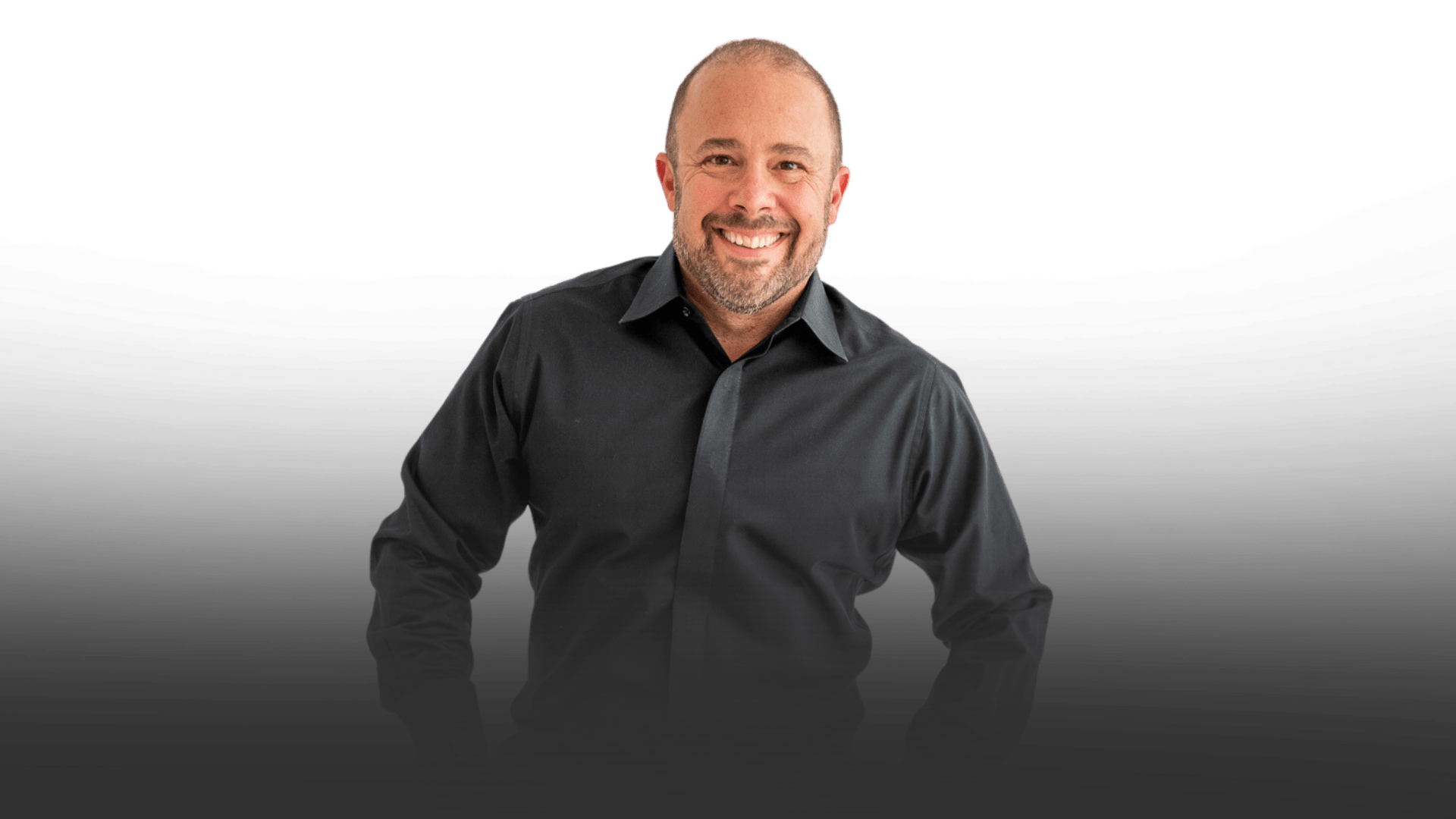 TODD FALCONE

IS A SOUGHT-AFTER NETWORK MARKETING TRAINER,

BEST-SELLING AUTHOR,

AND BUSINESS PERFORMANCE COACH WITH OVER

34 years

IN THE NETWORK MARKETING and direct selling PROFESSION.
Todd has a deep passion for helping people win big in business.
Regarded as a preeminent authority and influential figure in the realm of network marketing, Todd Falcone stands as a testament to what an accomplished network marketing trainer can achieve.
Boasting an extensive and impressive career that spans over three decades, Todd's hands-on experience and wide-ranging knowledge in the field have been instrumental in shaping his unique and effective teaching methods.
Todd is a celebrated author, coach, and podcast host, providing invaluable insights for those who want to navigate the complex world of network marketing. 
From his initial steps in the profession to his current status as a seasoned pro, Todd's journey encapsulates the essence of evolution in this incredible field. 
As a network marketing trainer, his teachings have graced over 30 countries worldwide, leaving a positive impact on the careers of thousands of network marketers. 
Whether it is a novice finding their footing or a veteran honing their strategies, each individual will find value in Todd's impactful coaching.
His distinctive teaching style, imbued with a fusion of raw honesty and captivating humor, is a refreshing divergence from the norm. Todd doesn't just instruct – he inspires, leading by example and fostering an environment of authenticity. 
He is regarded as not just a teacher, but an entertainer, making him one of the most sought-after and memorable speakers in the network marketing arena.
Thus, if you're in search of an experienced, humorous, and straightforward network marketing trainer who delivers tangible results, look no further than Todd. 
His in-depth knowledge and real-world experience, coupled with his entertaining teaching style, make him the epitome of what a network marketing trainer should be.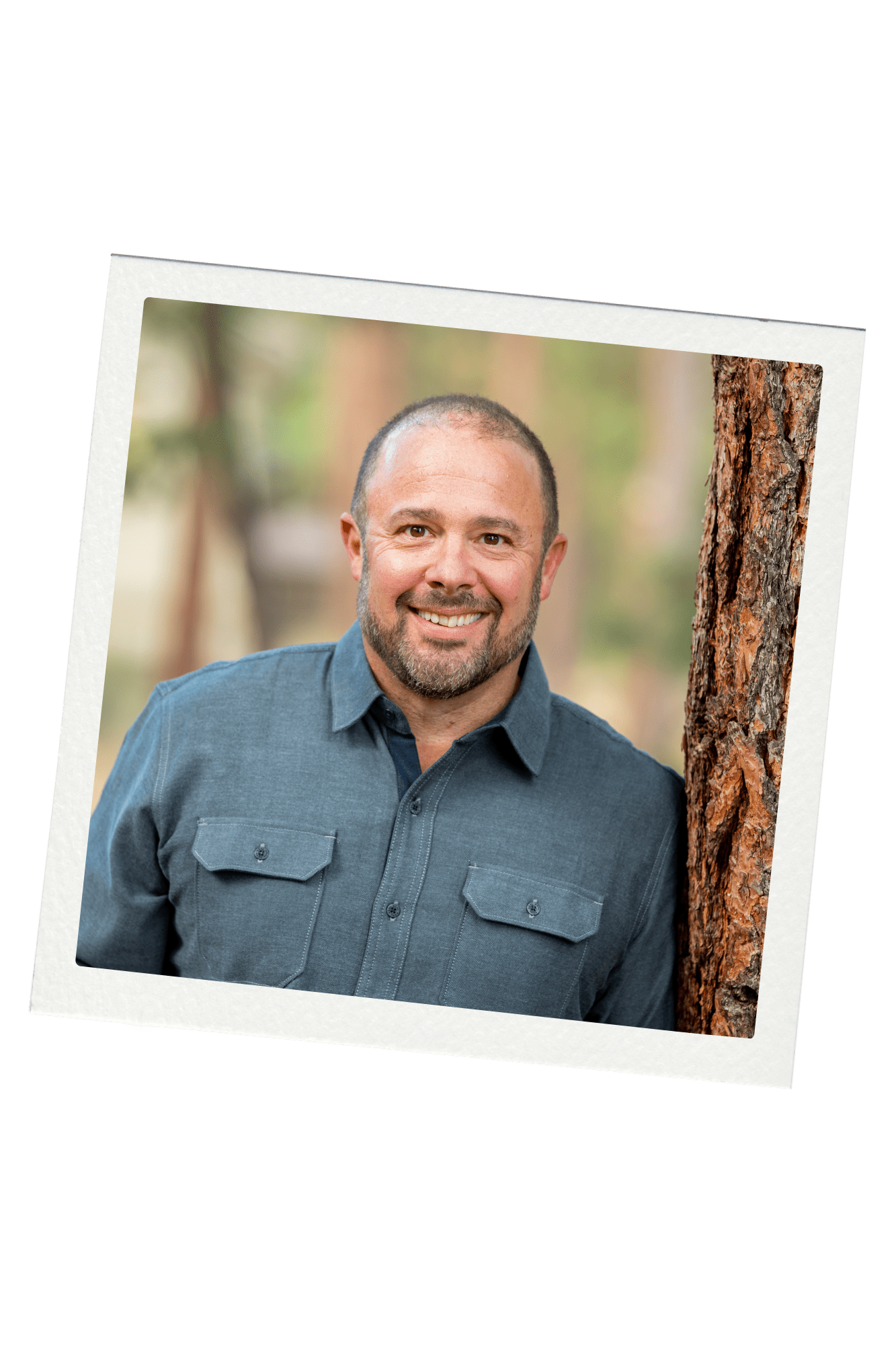 Greetings! I appreciate you taking a moment to explore my corner of the web. 
Rather than letting my team pen this 'About Me' section, I thought it would be more authentic if you heard directly from me. 
This way, you'll get to know the person behind the professional title in his own words.
Indeed, I'm fueled by a profound passion for network marketing and an intense desire to impart my knowledge based on real life experience to others.

However, there's so much more to my story beyond being Todd Falcone, the Fearless Networker™, or that 'network marketing speaker' you might have heard of.
You see, when the stage lights dim and the conferences wrap up, I relish in the simple, enriching aspects of life. 
I'm a devoted husband and family man, often seen playing the joker and basking in the healing power of laughter. 
I'm someone who has an innate love for life and an endless enthusiasm for exploring the great outdoors.
As we embark together on your journey toward mastering network marketing, I believe it's essential for you to truly understand who I am. 
After all, the connection we forge will be much more profound when you get to see not just the professional trainer, but also the everyday person behind the name Todd Falcone.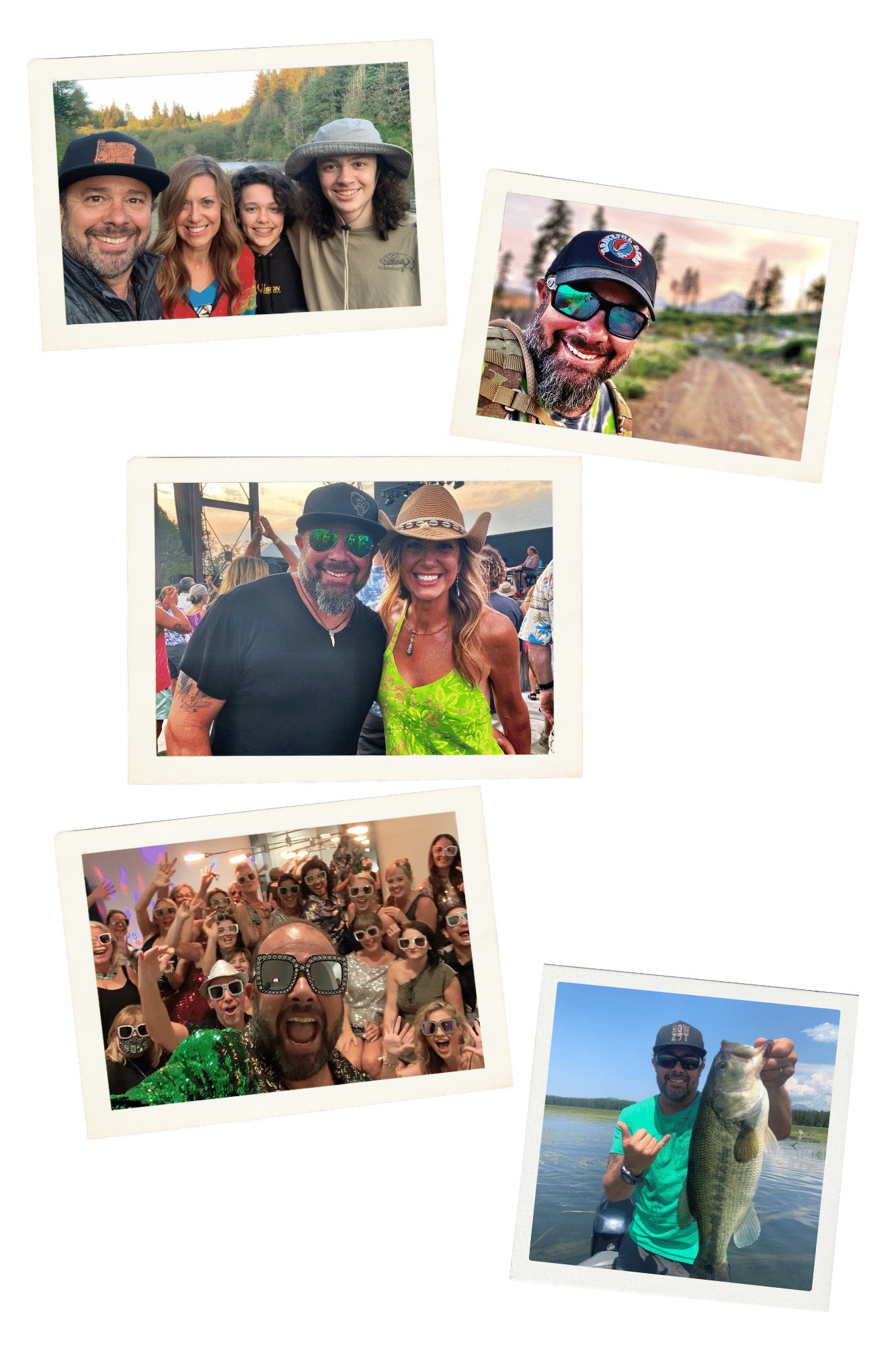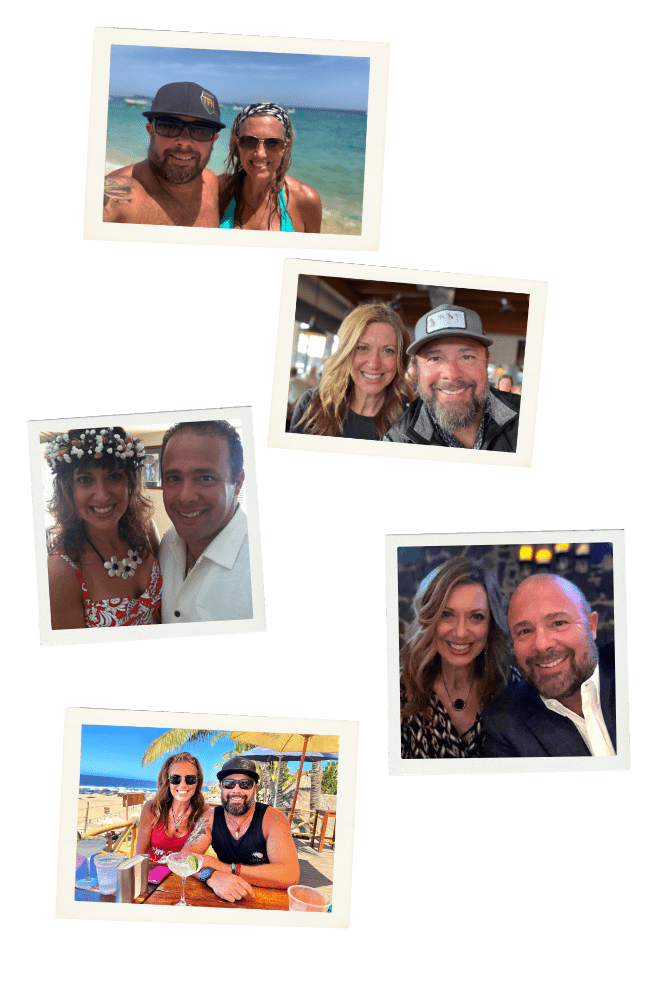 THE LOVE OF MY LIFE:
Carla
Here's my amazing and ever so patient wife, Carla. I'm a bit of a handful!  We've been together for almost 30 years, and our love for each other has only grown over time. 
Carla has an extensive background in Public Relations, Advertising…and has a passion and gift for healing others.
She's got an incredible gift of being able to help people through extremely challenging situations.
We've discovered that one of our shared interests is assisting couples who manage businesses together.
We believe in the value of teamwork, both in work and play, and we're passionate about helping couples strengthen their relationships.
It's a well-known fact that roughly half of all marriages face the trial of divorce. If your relationship is going through a rough patch and you're looking for ways to make it work or simply want to deepen your relationship, we genuinely believe that we can provide guidance. 
Our approach to coaching isn't the normal kind of 'marital counseling' you may be familiar with that traditional therapists provide, but instead, we offer our own experiences and insights, based on decades of our shared life and work.
And…even if your marriage is great, but working this business together or separately has created some friction in your lives, we specialize in helping couples navigate the world of entrepreneurship in a peaceful and productive manner.  
If you've tried counseling in the past or are just considering seeking guidance now, why not try a different approach? 
If you're curious about how Carla and I can help.
Please click HERE to learn more.
Oh…and here's a little tip!  If you want to stay married and happy, schedule weekly date nights and experiences with your honey. 
Most people with kids, a busy career, or any of life's other and numerous distractions forget about the importance of spending time together. 
It's one of our simple secrets to success in marriage. 
I Love My Boys!
meet
Gianni and joey
You know how folks talk about their big WHY in business? 
That one thing that gets them pumped up every day? 
Well, for me it's my boys, hands down. 
We've brought up two pretty cool dudes who are now strutting their stuff as young men.
My eldest, Gianni, he's a hoot. 
The guy can make a bass guitar sing, always cracks the best jokes, and he's super sharp. 
He's got this unique ski style, full of personality – although I can still show him a thing or two on the slopes!
Then there's Joey, my youngest. 
He's practically a giant, a good six-footer. But hey, he's still my little guy.
He is a straight-A student, can shred a skateboard like no one's business, and he's really getting the hang of the guitar.
You know, we've all got stuff in life that pushes us to do better, to be better. 
For me, it's these two. 
They're why I get up each day, ready to give my all to the network marketing and entrepreneurial folks out there.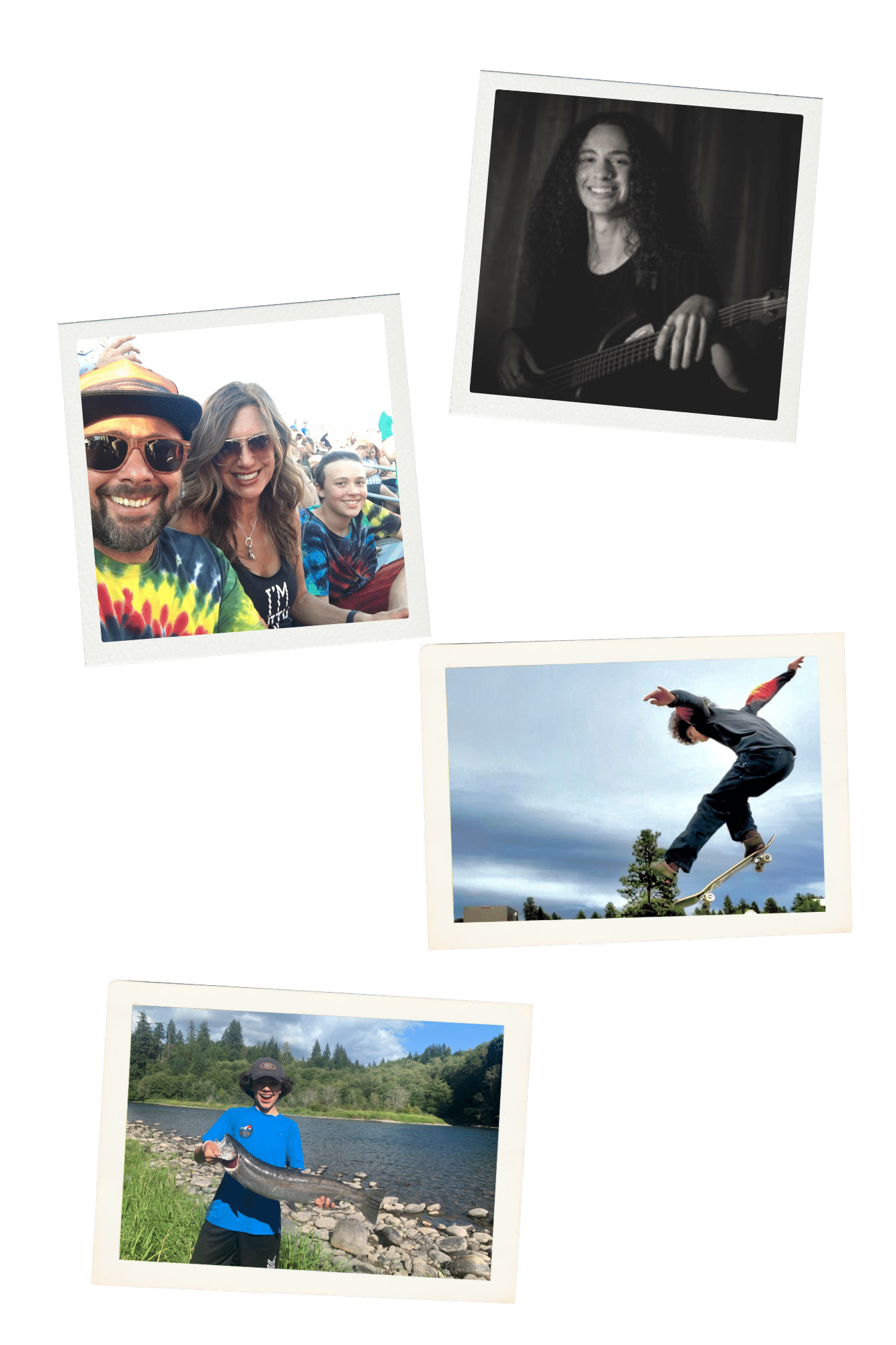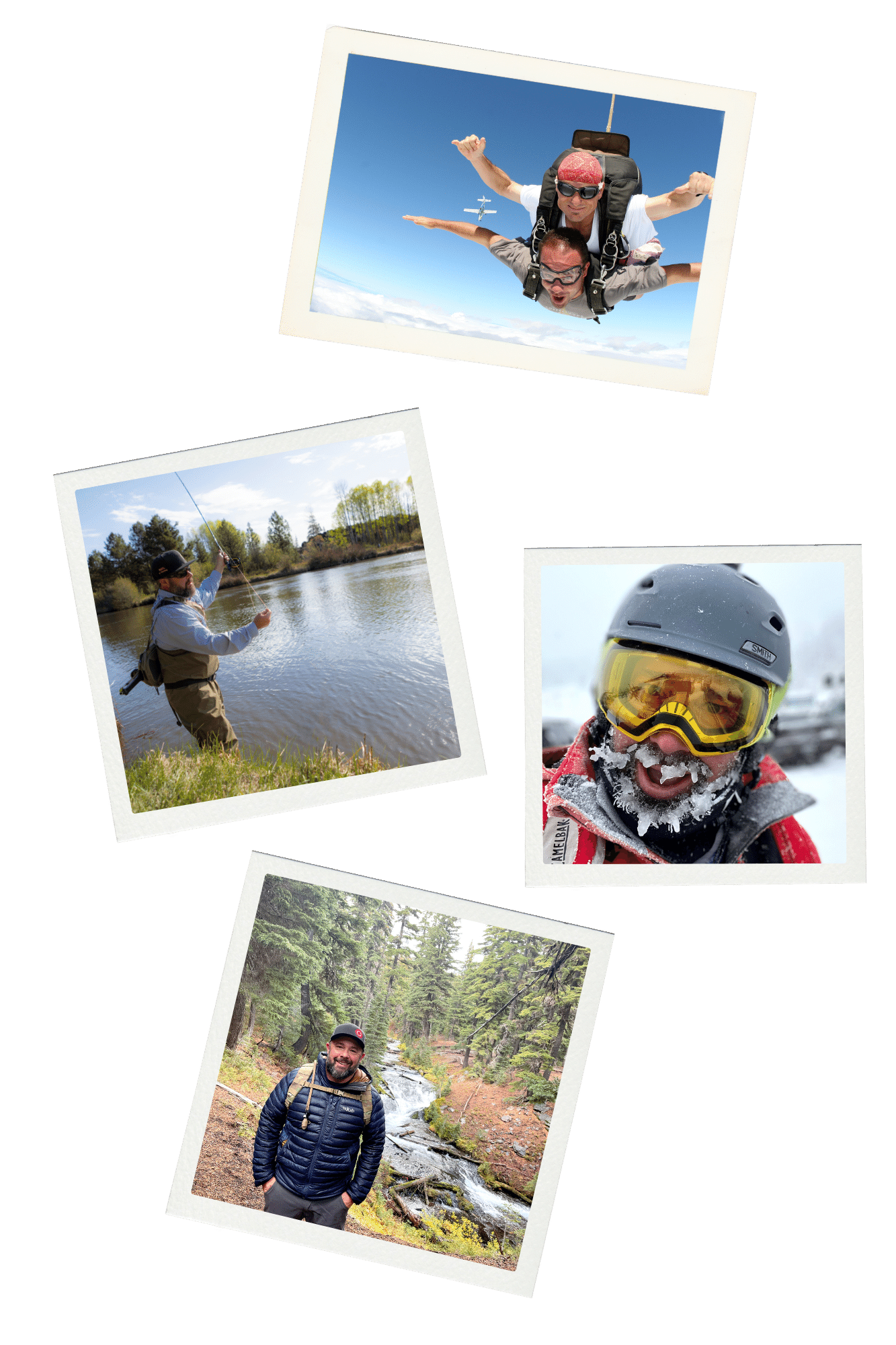 I'm a Pacific Northwest kid at heart, grew up getting my hands dirty with fishing and tearing up the ski slopes. 
Fast forward to 2017,  Bend, Oregon, became my stomping ground. If you're into fresh air and adrenaline, this place is the real deal. 
It's the kind of place where I can catch the morning ski lift and be back in time to coach a network marketing buddy before lunch. 
Or…if I don't have a client that day…ski in the morning, play golf in the afternoon…and catch a few fish at sunset.  
Now about fishing… funny thing is, I feel it's made me a better network marketing trainer.
Prospecting for new team members and reeling in a big catch, they're not all that different from a technique perspective.  
So if you're keen on stepping up your game, I've got the fishing stories and marketing savvy to get you there.
If we end up working together, don't be surprised if our chats happen while hiking a trail, catching a mountain view, or chilling by a river. It's all about keeping things easy and open. And hey, it's always an interesting day if you're out there with me!
I specialize in personal, high-level coaching that's not just your average office meeting. 
We could be on a ski slope, on a trail, at a campsite, or anywhere that feels real. 
How many coaches do you know who make learning this much fun?
I also run these super cool business building retreats, mixing a bit of outdoor adventure with serious business growth. 
They're all about changing up your business game and having a blast while doing it.
So, if you're looking to bring your team together for a retreat, want some one-on-one coaching from me, or just need a bit of personal help in your network marketing business, 
I've got you covered. For more details, just CLICK HERE.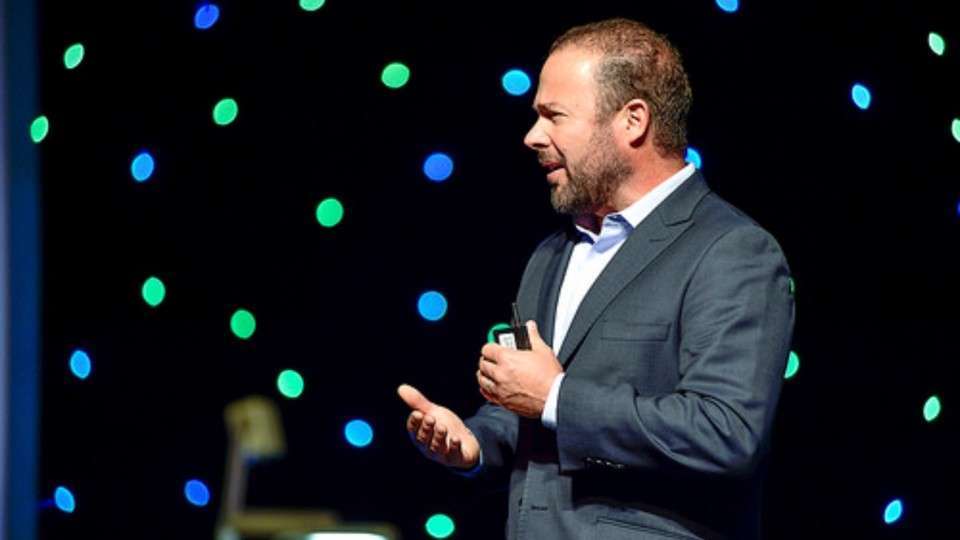 In search of a speaker who captivates and inspires? Consider Todd Falcone for your upcoming event! Offering both in-person and virtual engagements, Todd ensures a vibrant and memorable experience that will leave your audience enlightened and energized.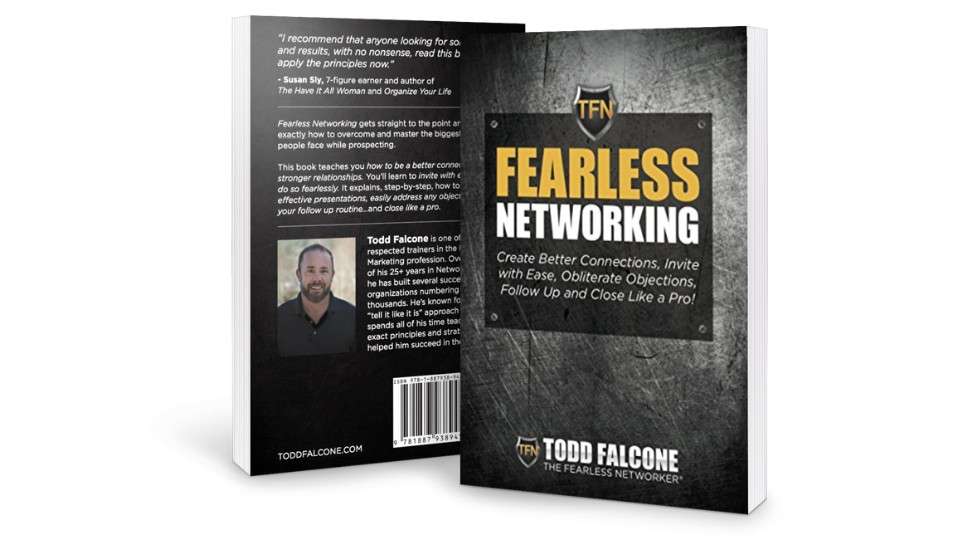 Immerse yourself in one of the most influential guidebooks in network marketing history, teaming with actionable insights from cover to cover. Unleash your potential with our practical, step-by-step guide to success.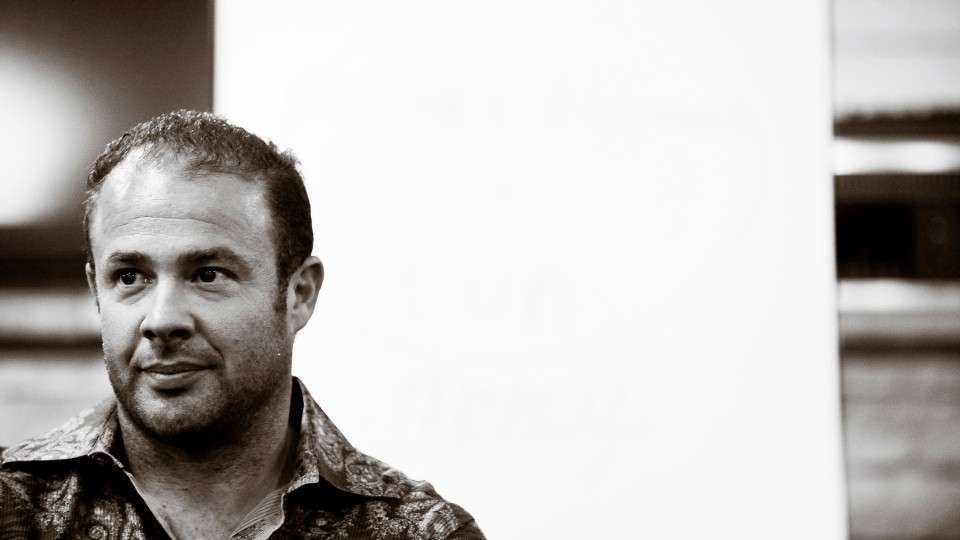 Embark on a transformative journey with personal coaching from Todd. Leverage his expert guidance to achieve your goals with unwavering confidence. Your path to success is just one click away -
WHAT TOP

LEADERS AND INFLUENCERS


SAY ABOUT TODD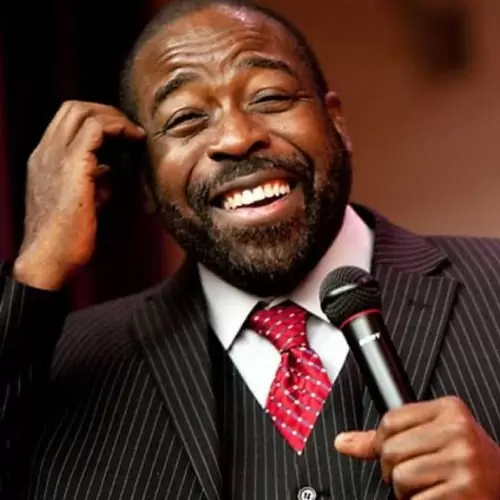 My name is Les Brown and it is with great pleasure that I recommend Todd Falcone as a speaker and trainer for your company. 
Todd demonstrates qualities that distinguish him as a unique asset for your organization.  His leadership abilities will prove to heighten the skill-set and mental resiliency that is required to increase your retention. 
Moreover, he is an expert trainer who will communicate your message and motivate your staff to perform on a higher scale.  He will cultivate collaborative and achievement driven relationships that will aid in the success of your business.  
Todd will give proven strategies on how to implement and execute your effectiveness by taking your team to the next level.  He will build strategic relationships with your company that will cultivate exponential growth.  
He has the integrity and commitment to this industry that will be impactful for years to come.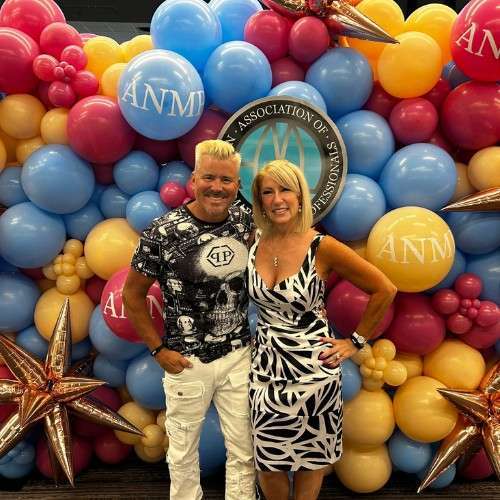 Tina Malsom and Kelly Vincent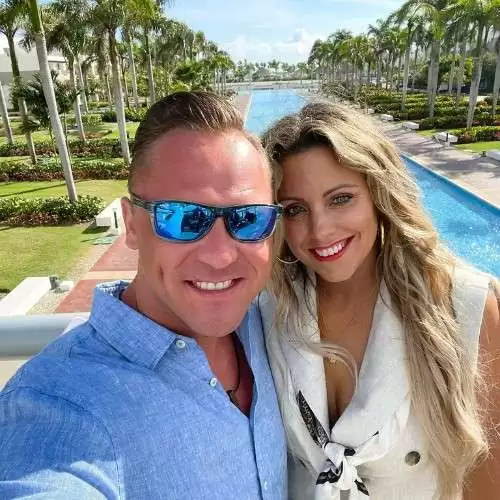 Travis and Summer Flaherty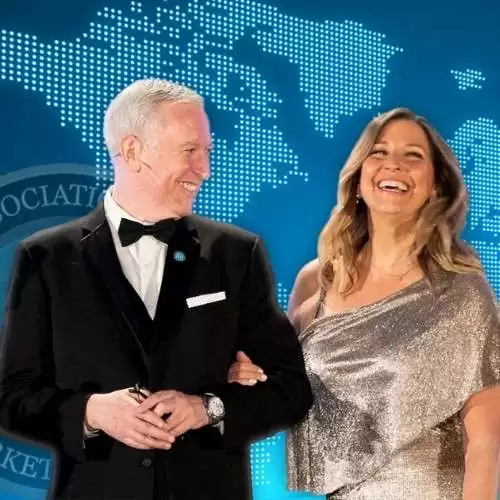 Garrett and Sylvia McGrath